In the gorgeous San Diego County, beautiful architecture is everywhere. Set on sprawling estates with stunning landscaping, the Spanish Revival houses in Rancho Santa Fe will take your breath away. Residents feel lucky to own one of these remarkable properties but owning a home designed by Lillian Rice herself is an even more rarefied privilege.
Lillian Rice was one of the most influential architects in California history. Not only did she teach and develop the minds of future architects but she was also responsible for the site planning and architectural design of Rancho Santa Fe. Those that own Rancho Santa Fe real estate honor her style and vision to this day so her influence and legacy can continue. If you're unfamiliar with Lillian Rice and her contribution to American architecture, here's what you should know about her.
She was a trailblazer

Born in National City, San Diego County to two supportive and academically-minded parents, Lillian Rice was one of the first women to graduate from the University of California Berkeley's architecture program. She was only the tenth woman to get a license to practice architecture in California. Rice could have started working in an architecture firm right after graduation with her credentials and talent but she decided to return home to care for her mother. Subsequently, she became a draftswoman for Hazel Wood Waterman – the first female architect in San Diego. Rice also continued her education so she could earn a teaching certificate.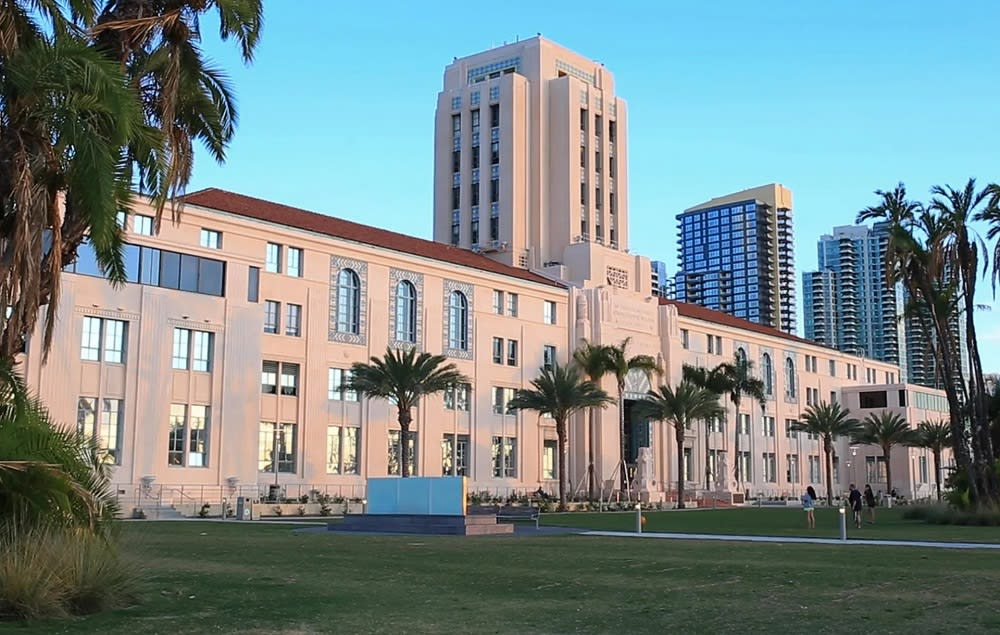 Photo courtesy of inewsource, San Diego County Administration Building
As a teacher, Lillian Rice taught up-and-coming architects like Sam Hamill who would eventually design the Del Mar Racetrack at the fairgrounds. He also designed the San Diego County Administration Building. Rice carried on her career as a teacher and draftswoman for about ten years before joining an architecture firm led by Richard Requa and Herbert Jackson. This decision changed her life and the history of California architecture.
Her career was short but impactful

The architecture firm of Requa and Jackson had been commissioned by the Santa Fe Land Improvement Company to build a community on the site of a former Spanish land grant Rancho San Dieguito. Requa believed Rice was more than capable of the job and she began drafting up plans for a Civic Center in the community which would be later known as Rancho Santa Fe. Once Lillian Rice completed her plans for the center, she focused her attention on the community's residential area. Requa and Jackson gave her complete creative freedom to develop the 8,000 acres of land. Although Requa and Jackson get some credit for trusting Lillian Rice with such a large project, it's clear to historians that Rice blew them away with her expertise.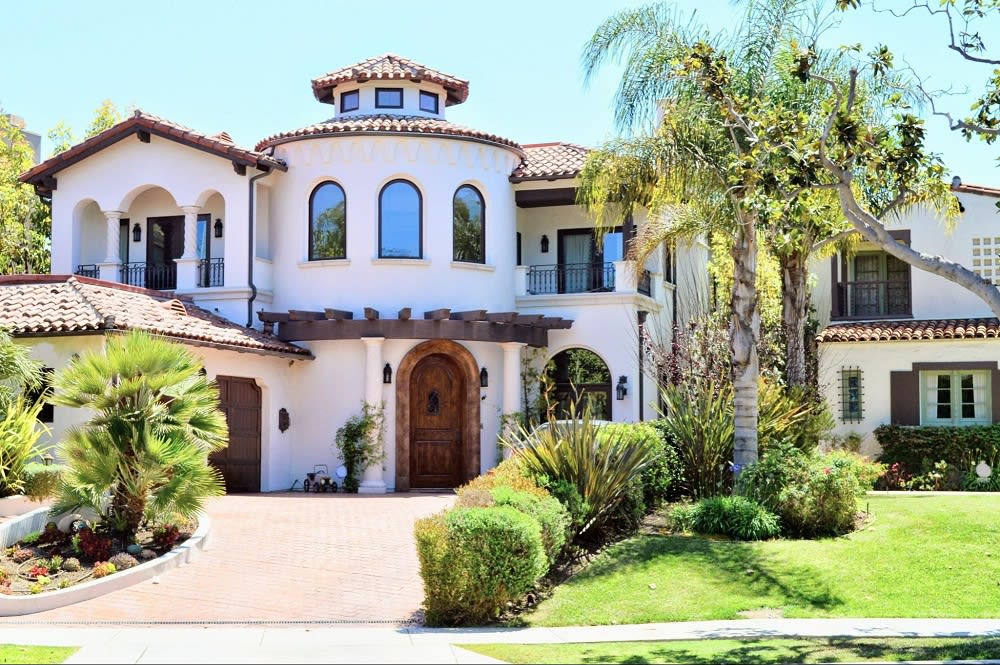 Inspired by the natural beauty of Rancho Santa Fe, Lillian Rice believed simplicity was the best way to highlight the town's magnificent surroundings. She designed her buildings to reflect these ideas in form, line, and color. She developed a Spanish Revival style by incorporating elements found in Spanish villages such as inner courtyards, red-tiled roofs, and grillwork around entrances. While Spanish Revival was not uncommon in the architecture world, many credit Rice for making the style prevalent in California. She took on at least sixty houses in Rancho Santa Fe including the restoration and expansion of an 1831 home of the first mayor of San Diego.
Taking inspiration from the Hillside Club in Berkeley, Lillian Rice believed buildings should not take over the land but instead complement it. Her Rancho Santa Fe real estate flawlessly fit into the landscape and honored the area's beauty. Even while designing for the more elite community members, Rice never strayed from this principle. She admired honesty in design and believed a house should embrace nature rather than shield someone from it.
Besides designing houses in Rancho Santa Fe, Lillian Rice also planned homes for clients in other parts of California. These designs strayed from the Spanish Revival style and matched their locations and the wishes of her clients. She eventually set up her own office in Rancho Santa Fe and employed many other female architects, continuing to pave the way for more women in the field.
Lillian Rice passed away from cancer when she was only forty-nine years old. Although her career was relatively short, her skill and ambition made a lasting impact.
She's still remembered for her work 100 years later

Although many of the homes she designed in Rancho Santa Fe have been renovated, residents revere her designs. While living in Rancho Santa Fe, Rice belonged to a jury that ensured new buildings adhered to the design principles and standards of the community. Today, the Home-Owners Association for Rancho Santa Fe still upholds Rice's standards for quality and her belief architecture should not displace natural surroundings. As they make decisions about the community's aesthetic, they ask themselves, "What would Lillian do?"
Rice's passing did not receive as much notice as you would expect for someone so influential, but she did gain recognition later on. Recently,
the New York Times published an obituary
for Lillian Rice as part of their "Overlooked" series which highlights groundbreaking people who did not receive their deserved attention upon their death.
If you want to know more about Lillian Rice's contribution to the architectural history or about Rancho Santa Fe homes for sale, please don't hesitate to contact the
Baker Knight Group
to receive expert guidance.
*
Header Photo courtesy of pioneeringwomen.bwaf.org