California is full of beautiful seaside communities known for their natural beauty and booming tourism, and Del Mar is no exception. With approximately
4,200 people
residing predominantly in single-family residential neighborhoods, Del Mar has a distinctly small-town feel located just twenty miles from San Diego.
From its farmers' market to the San Diego County Fair, Del Mar's attractions bring in about
two million visitors
every year. The excellent amenities also attract those who want to move to town and buy Del Mar luxury homes. However, the biggest draw of Del Mar is its natural beauty. Residents enjoy two miles of beaches, and a plethora of seaside parks and nature preserves all within the city limits. With this in mind, let's take a look at some of the best locations to enjoy the great outdoors of Del Mar, California.
The San Dieguito Lagoon
If you're a fan of observing wildlife in its natural habitat, the San Dieguito Lagoon is a must-visit. The San Dieguito River runs
55 miles
through the county and meets the Pacific Ocean at this lagoon. This natural feature consists of 110 acres and has been classified as a
State Marine Conservation Area
, protecting an array of plant and animal species.
This area is home to the San Dieguito River Valley and the
San Dieguito River Park
, which provides visitors with educational and recreational experiences. Visitors can opt for one of the three self-guided interpretive walks available along its trails or partake in a historical tour hosted by a park ranger.
For hiking enthusiasts, the north side of the lagoon holds part of the famous
Coast to Crest Trail
. Eventually, the trail will run interrupted for seventy-one miles from the Volcan Mountain to the coast of Del Mar, but for now, guests can travel along the segment in San Dieguito. This trail is open year-round and is suitable for any skill level.
Free Flight Bird Sanctuary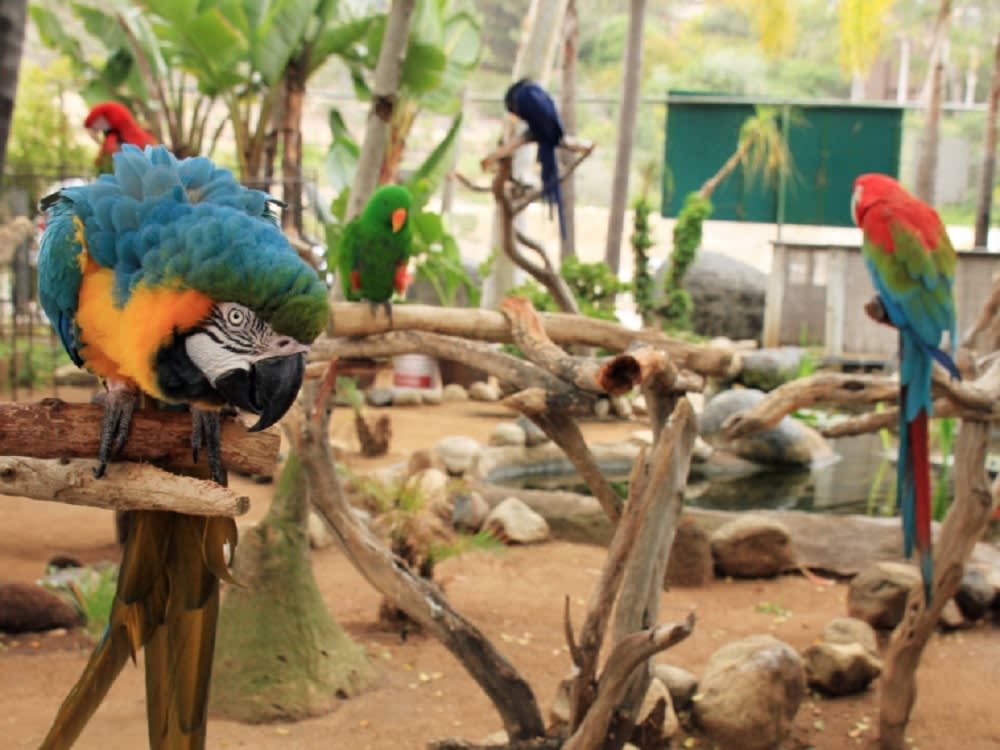 If you're looking for a way to enjoy the Del Mar weather beyond one of the many beaches and parks, pay a visit to the Free Flight Bird Sanctuary. This one-of-a-kind non-profit sanctuary houses exotic birds and socializes them with the
50+ visitors
who interact with them daily. The refuge also has staff and tour guides on-hand to answer any questions you might have about these beautiful winged creatures. Visiting Free Flight is a fun and educational way to enhance your appreciation and understanding of wildlife. Admission is $8 and may vary depending on the type of tour you request.
Unique experiences like Free Flight are one of the many reasons tourists choose Del Mar for vacation, boosting the local economy and making it a great place to live in or rent real estate. Although prices fluctuated throughout the year, houses for sale Del Mar had a median sale price of
$1,695,000
in December of 2021. With the amount of tourism in the area each year, purchasing Del Mar luxury homes and using them as rental properties could be a profitable investment.
Powerhouse Park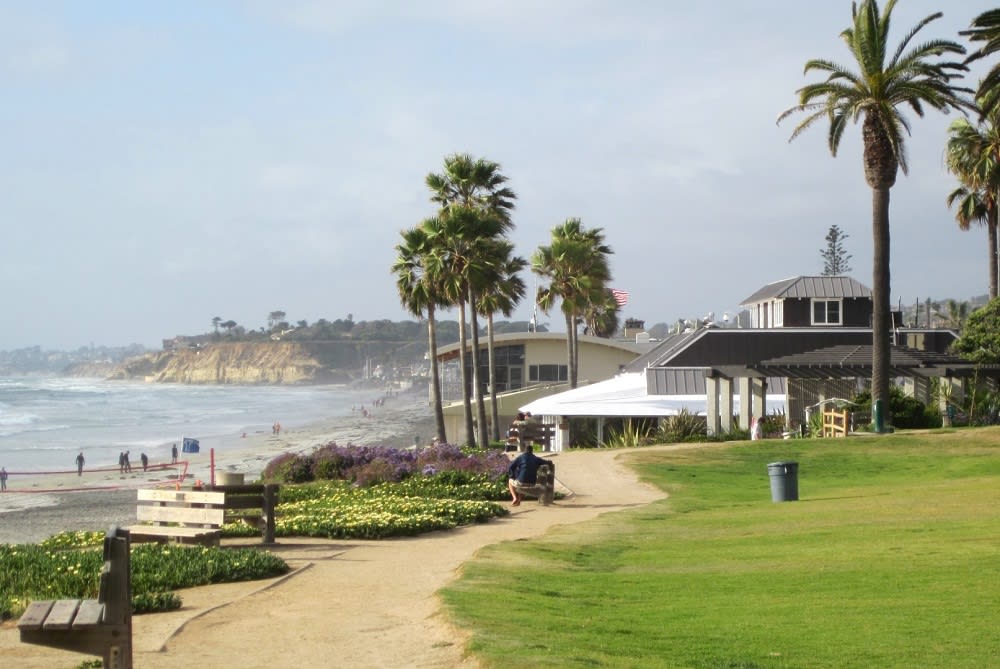 Del Mar is home to many parks, and visitors and homeowners love its unique marshland and iconic Pacific beaches. One of the most popular destinations in Del Mar is its central waterfront park —
Powerhouse Park
. Here, you'll find all the modern amenities expected at a public park, like playgrounds, walking paths, and benches overlooking the picturesque Del Mar City Beach.
Located in such a gorgeous location with sweeping views of the water, Powerhouse Park offers itself to be rented as a venue for weddings and other events. Dogs are also permitted at Powerhouse Park, making it an excellent place for the whole family. Del Mar itself has a family-friendly reputation, ranked by
San Diego Real Estate Hunter
as one of the best San Diego suburbs to raise one in 2022.
Del Mar city beaches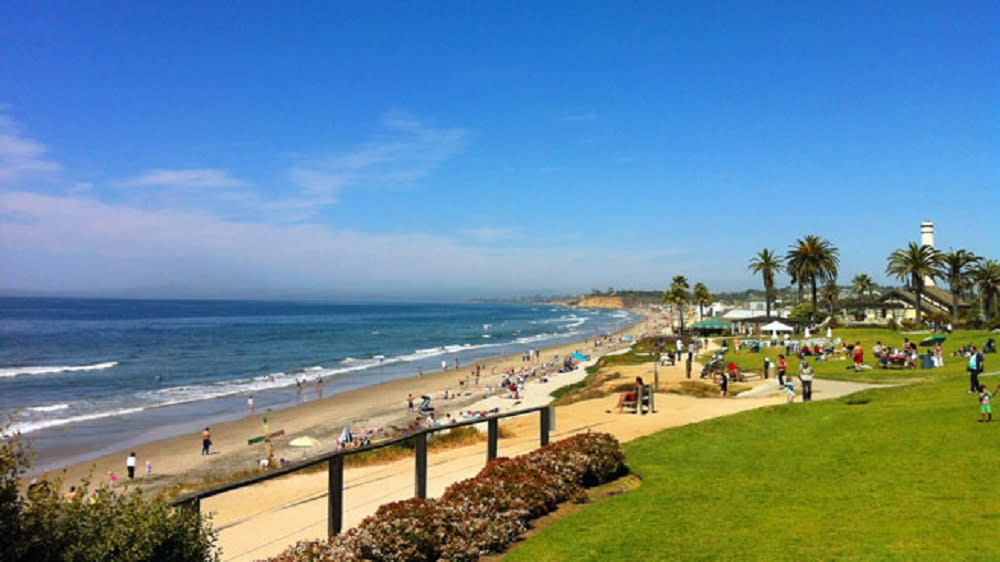 Del Mar is home to some of the most beautiful beaches near San Diego. Del Mar City Beach stretches along the coast from Powerhouse Park to the entrance of the San Dieguito Lagoon and is popular with locals and guests, especially on fair weather days. Many visitors spend their entire day at the beach before heading over to one of the many excellent restaurants in town.
Those who own Del Mar luxury homes are also fortunate to have access to several other beaches along the city's two-mile coastline. On the other side of the lagoon is North Beach, known by residents as "Dog Beach." Although dogs are permitted on other shores in Del Mar, Dog Beach allows pets to be off-leash between
Labor Day and June 15th
. When peak tourism season returns to Del Mar, owners may still have their dogs off-leash at North Beach from dawn until 8:00 a.m. every day. Because of these loose regulations, dogs roam freely on the beach throughout most of the year, making it the perfect place for locals to bring their canine friends.
Torrey Pines State Park
Visitors come to Del Mar to relish natural beauty hard to find anywhere else. The area is an essential habitat for several species of plants and animals, but it's best known as the home of the rarest pine tree in America:
The Torrey Pines
.
Speaking of preservation, the Torrey Pines State Nature Reserve also houses one of the last salt marshes in Southern California. Camping and picnicking are prohibited at the reserve as the safety of the rare plants and animals are vital. However, Torrey Pines State Park trails will take its hikers through the remarkable wild landscape and lead them to
Torrey Pines State Beach
. Compared to the other beaches in the area, the rocky cliffs are a defining feature of this
beach enclave
, making it one of the most dramatic pieces of coastal land in Southern California.
Residents of Del Mar have the exclusive privilege of year-round access to Torrey State Park. If you want to learn more about outdoor places to enjoy in the area or about Del Mar luxury real estate, please reach out to the
Baker Knight Team
for expert guidance.