When you are looking to put your house on the market, there are many details you need to consider. You need to prepare your home to go on the market before even thinking about selling it. The tasks you need to complete before listing your home can be expensive and time-consuming.
Compass Concierge through the Baker Knight Group
is here for you throughout this process. With no upfront cost, Compass Concierge is your best option when preparing your Del Mar real estate for sale.
Compass Concierge works for you
Home repair
After buying a home, the last thing that the new owner wants to do is spend more money on
costly repairs
. Fixing the significant problems with your home will increase its value and make it a more appealing purchase for potential buyers. Home repair is just one service offered by Compass Concierge. They will work to find the right vendors for the home repair that you need.
You will need to make sure your flooring is in good shape or consider replacing it. If you have a faulty light switch or electrical outlet, you will need an electrician to come in and evaluate the issues that need to be fixed. An updated HVAC system can help increase the value of your home and will make potential buyers feel great about their potential purchase. All of these are repairs that Compass Concierge can work with local vendors to remedy all of these repairs before listing your home.
Minor home remodels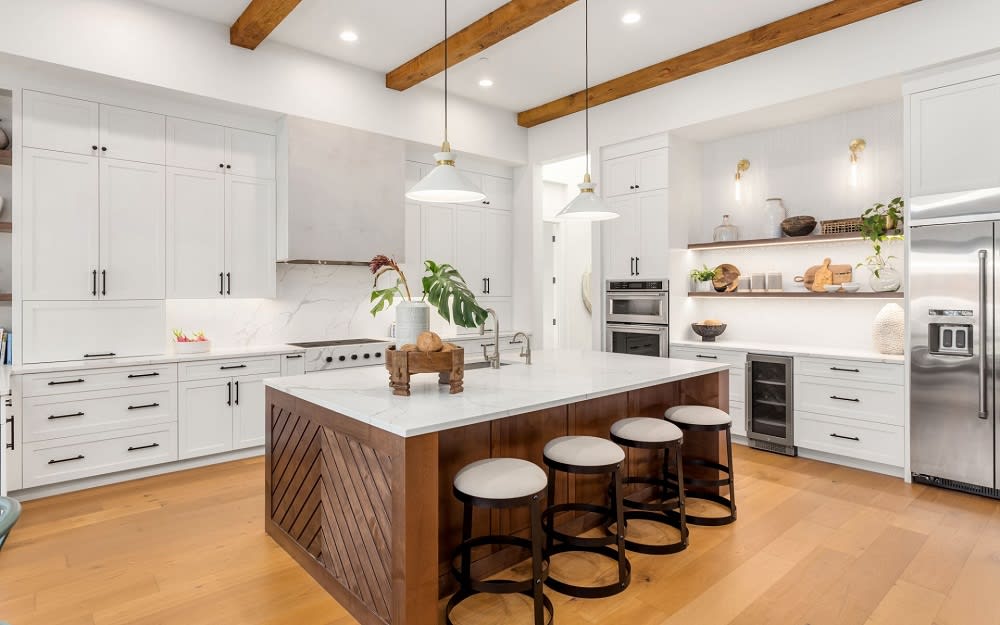 After making all of the home repairs you need, you will want to consider any updates that need to be done throughout your home.
Minor home remodels
can help bring your Del Mar real estate onto the same level as other real estate in the area or just increase your return on investment when you're ready to sell. Compass Concierge will work with you to determine which projects will provide you with the most ROI and will help you set a budget for all of your projects that works for you.
A minor kitchen remodel can be a good way to increase your ROI and provide your home with a modern look. Updating the cabinets or coating them with fresh paint is an easy upgrade for your kitchen. Consider installing new appliances that will both modernize your kitchen and provide your potential homebuyers with one less concern of needed repairs once they purchase. A new island in the middle of the kitchen will offer ample counter space for activities and food prep — a necessary improvement with the time people have spent at home during the last couple of years.
Landscaping and outdoor upgrades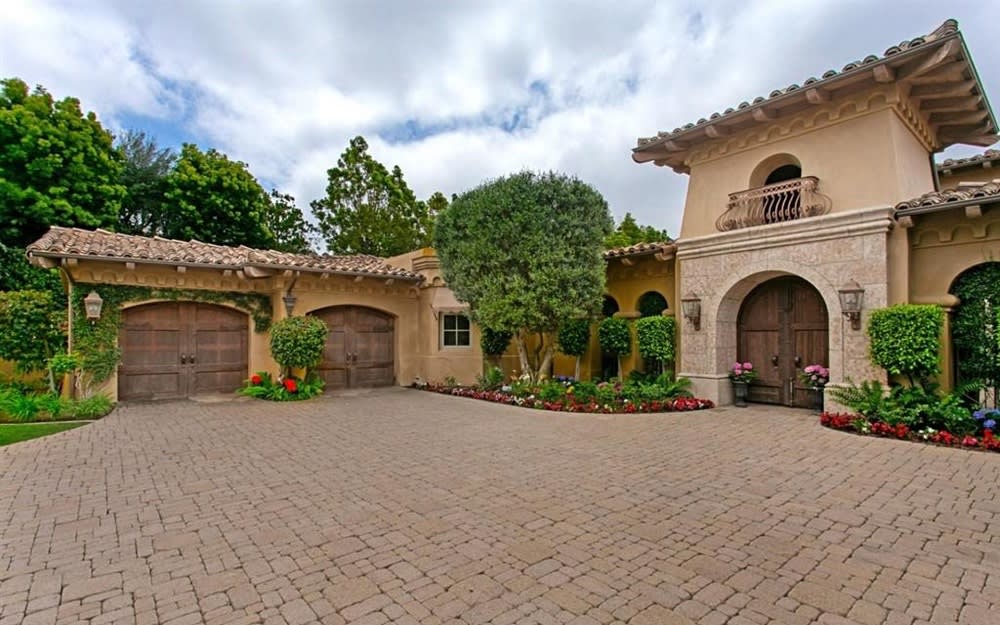 The importance of the outside of your home looking as nice as the inside cannot be understated. You want the first look that potential buyers have to be a flawless representation of the home they are about to purchase.
Updating the landscaping
will make a great first impression by increasing your home's curb appeal.
You may need to consider trimming trees and bushes already in place to make your yard look neat and tidy. If you want to add a pop of color to your front yard, you should consider planting seasonal flowers that can create a rainbow of color in your front yard. You could also choose one type and color of flower for a more monochromatic look. Consider the last time the roof was updated. While this will be a more costly project than many of the others, it is a necessary one that potential buyers will want to know they will not have to spend additional money on after the purchase.
Home staging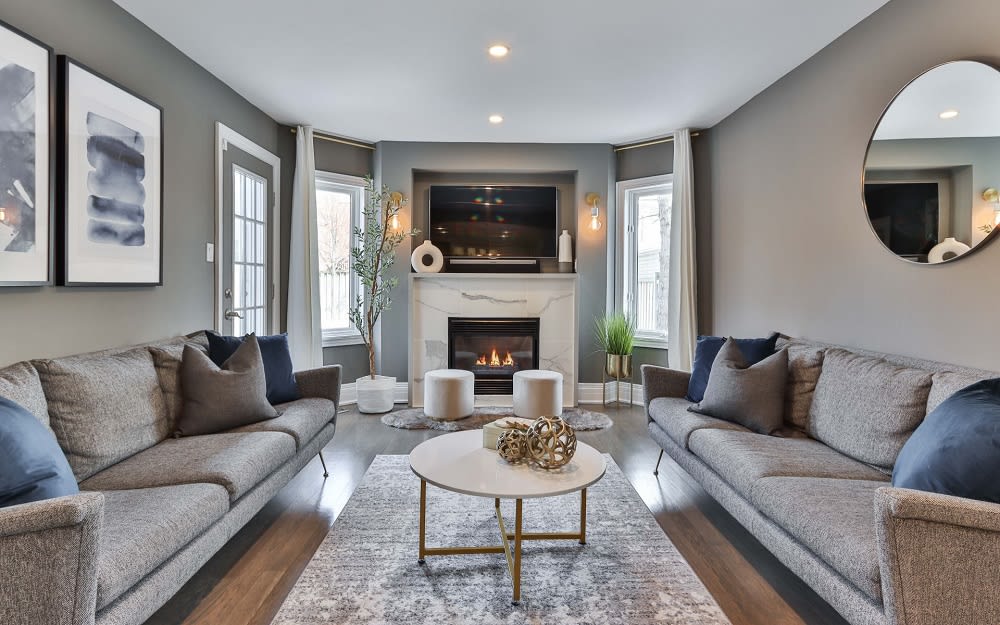 After repairs are made, and upgrades are complete, you're ready to finalize preparations to put your Del Mar real estate piece on the market. You want buyers to see the potential of your spaces. You want them to see themselves fully utilizing their new home. This is where
home staging
comes in. You are used to the way your house looks, so at this point, you will want to bring in professionals.
Compass Concierge will help stage your home to make sure that it looks the best before going on the real estate market. You will need to purge and declutter, ensuring that everything has been deep cleaned. You will want to remove some of your items and furniture from the house and replace them with pieces recommended by the staging service.
Moving and storage
During the home staging process, you will remove many of your belongings and furniture to make sure your home gives a great first impression to potential homebuyers. Compass Concierge will help you with this process. After you find your new home and are ready to move, they will also help you move all of your belongings into your new home. While these are both tasks that you could complete on your own, having the help of
Compass Concierge
will relieve some of the stress that inevitably comes with the moving process.
Let Compass Concierge help you sell your Del Mar real estate

Preparing your home for sale can be a daunting task, but it is of utmost importance before attempting to list it. You need to work with a team that can provide you with help along the way. Using Compass Concierge is the best way to complete these preparations with no upfront cost. Pay only when your home sells, you unlist your house with Compass, or 12 months pass since first utilizing the Concierge services.
When you're ready to work with a real estate team that is committed to your needs and puts you in the center of the process, the
Baker Knight Group
will have your best interest in mind throughout the process. With nearly 20 years in the industry, they will provide you with the experience and knowledge that you need to feel comfortable listing your house with them. Reach out to the Baker Knight Group when you are ready to prepare your Del Mar real estate to be listed on the market.