Encinitas, California, lies about 25 miles north of San Diego and approximately 100 miles south of Los Angeles in one of the state's most beautiful stretches of land. About 63,000 residents live within 20 square miles and enjoy Mediterranean-like temperatures of 45-degrees in the winter and 79-degrees in the summer.
The
median list price
of Encinitas real estate is $1,999,000, up from the prior year's price of $1,780,000. Encinitas property is in a strong seller's market, which means there are more buyers than homes available for sale.
There are five distinct areas within Encinitas. Old Encinitas combines business and residential properties, and New Encinitas features a golf course, multiple shopping centers, and newly constructed homes. Cardiff-by-the-Sea lies at the southern tip of Encinitas and features iconic surf spots like
Cardiff Reef
and Swami's. Leucadia has many single-family homes and an eclectic mix of art galleries, indie restaurants, and unique shops. Olivenhain is the most rural neighborhood, with beautiful single-family homes and a handful of private equestrian facilities. Each area of Encinitas is unique and bursting with character, making it a coveted destination for buyers with many interests. Here are a few valuable tips to prepare your home for clamoring buyers.
Declutter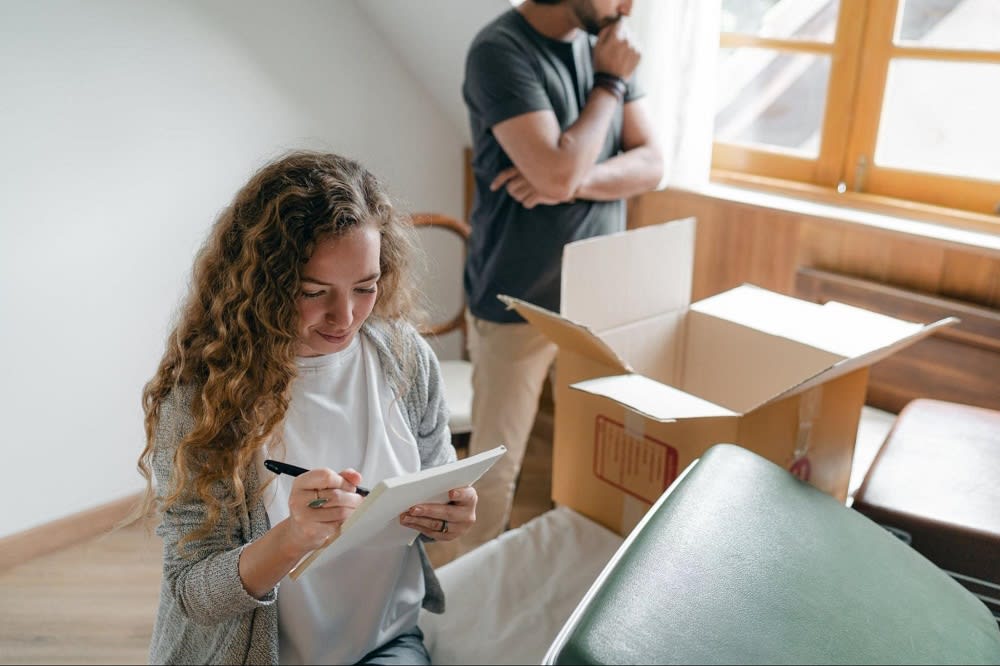 Many homeowners assume that decluttering means subjecting their home to a thorough cleaning. That's only part of the decluttering equation. Consider the "
Marie Kondo
" method for decluttering your house. Go through your home room by room and weed through every closet, bookcase, and cabinet to determine if your possessions are needed. How long has it been since you've worn or used an item? Why are you keeping it? Could a local charity or friend in need find a better use for the item instead of having it continue to lie unused in your home?
Put your possessions in a pile in the middle of the room and assess each piece to be categorized in one of three distinctions: Keep, toss, or donate. Do the same with furniture, kitchen appliances, children's toys, collectibles, crafts, sports award trophies, knick-knacks, and books. Then moving forward, make it a point to keep/toss/donate something each time you bring a new possession into the house.
Upgrade the driveway

Has the asphalt, concrete, or gravel driveway on your Encinitas property seen better days? Invest in refurbishing the existing driveway or replacing it altogether. One alternative is replacing an old driveway with paving stones, known as "pavers," which are made of stone or concrete and interlock together like puzzle pieces. Since they are not put together with concrete or other mortar, replacing them is a breeze! Pavers can be interlocked in a design or simple alternating rows and come in many different neutral shades.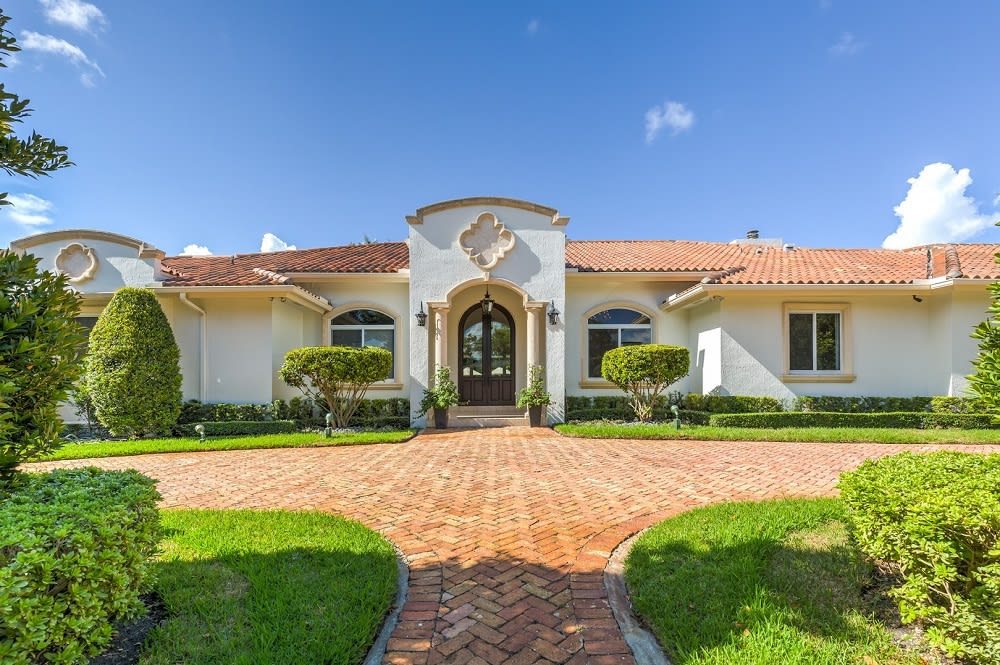 If you're tired of a single concrete driveway slab, consider replacing it with patterned concrete. Patterned concrete can be poured in single slabs or smaller repeating shapes and stamped with designs or carved freehand or with patterns. Another alternative with
patterned concrete
involves sprinkling rock salt on wet concrete. As the concrete dries, the rock salt creates pitting and uniquely-shaped indentations. Yet another alternative to standard grey concrete is the option of adding color to it. Your driveway can now be almost any color you choose to blend with or accent your home's exterior, including red, green, terra cotta, purple, and turquoise.
Address any areas in need of maintenance

Is your mailbox crooked? Are the roof gutters clogged with dead leaves? How does the overall exterior look? Are your window screens snagged or torn? Nothing is more of a turnoff to potential buyers than items that need maintenance. If the house looks tired and worn, repaint or replace its exterior finish with paint, stucco, or stonework. Consider painting a drab front door with a vibrant color like lipstick red or school bus yellow. Replace worn screens and damaged gutters as soon as you notice them.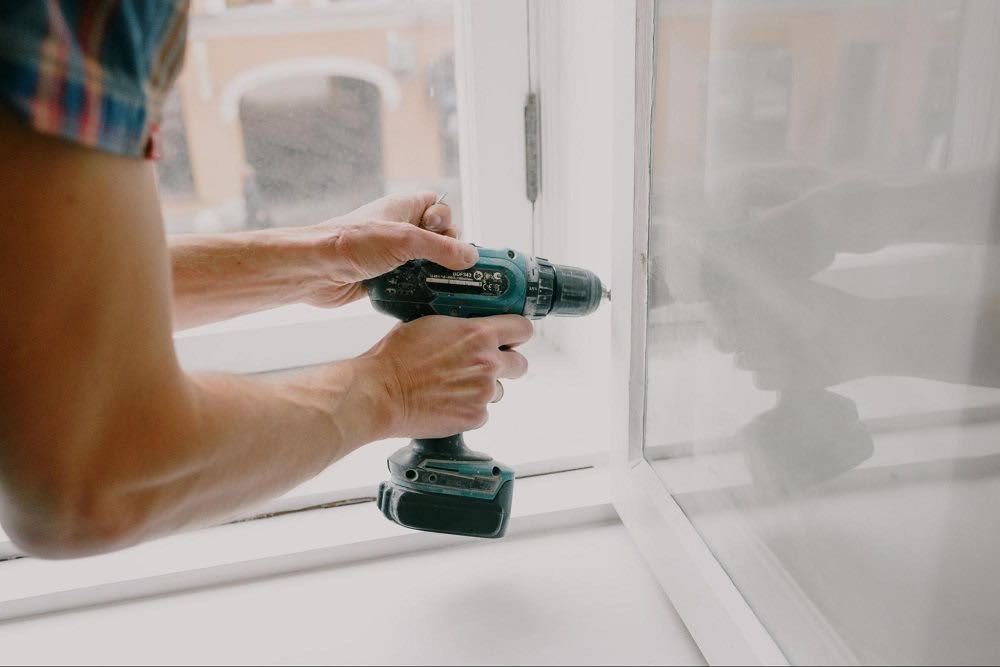 Other often-forgotten items in need of regular maintenance include:
Steps or staircases leading up to your home
Deck and patio foundations
New light bulbs in outdoor fixtures
General swimming pool and jacuzzi finishes and drain management
Window and door weatherproofing
Proper insulation, especially in unfinished basements or attics
Garage door springs and motors
HVAC system management
Security alarms, video cameras, and sensors
Make necessary repairs
There are often aspects of your home that need to be repaired or replaced, and sometimes, you won't be aware of it until a housing inspector arrives. Are your curbs cracked or broken? How about your kitchen appliances? And what about your roof? Is it new or at least adequate at keeping inclement weather out, or does it need replacing? Before you put your Encinitas property up for sale, invest in hiring a housing inspector to assess your home and identify everything that a buyer might question. You can be proactive and invest in fixing what's broken or damaged. That way, a potential buyer can't use these items as a tactic to force you to lower your asking price, usually at a greater cost than you would have paid to fix any broken items before listing the property.
Are you ready to list your Encinitas real estate for sale? Reach out to one of the trusted local agents at the
Baker Knight Group
for guidance.